"Webs By Joe is proud to offer a 1 hour update guarantee."
Webs By Joe is a full service, affordable website design and maintenance company. Although many companies can build a website,
how will people find yours?
Search engine submission is an important part of your web presence and Webs By Joe includes this service as part of a complete website design package.
Our designers will construct and submit your website with features that enable us to get you on the first page of search engines.
We offer affordable website design packages to match any budget.
Some of the services we provide:
E-commerce Website Development
Software Application Development and maintenance
Static & Dynamic Website Design and Development
Responsive Website Designing
Website Online Marketing
Free Word press website builder

Hosting VPS*

Domain Names
Cloudflare**

Cloud Computing & Object Storage

HTTPS Secure certificates***
Google, Google Maps and Bing business listing
*WEBS BY JOE USES A Virtual Private Servers (VPS)
Expect More From Your Website or App
Managed Performance, Security, & Updates
Unhindered performance with our server resources
Quick & easy word press control panel.
Unlimited bandwidth & traffic (you can have 1 – 10,000 plus people on you website at one time.)
Unlimited RAM & storage
SSDs, email, SSL, & unlimited included
USA-Based VPS (Dreamhost)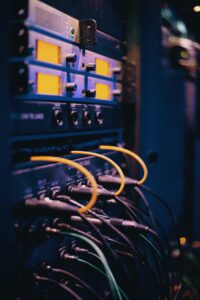 **Cloudflare** — What it is, how it works
Cloudflare acts as a proxy between your visitors and webs by joe server, caching content and filtering malicious traffic before it hits your website, improving your website's overall performance and security. Cloudflare is available to all webs by Joe customers.
Improved Site Performance

The average website or blog will load nearly twice as fast when Cloudflare has been activated.

Bot and Threat Protection

Identifies malicious threats online and stops the attacks before they ever get to your site.

Site Always Online Mode

Cloudflare serves visitors your pages from its cache, so when a server is down, visitors can still access your site.

New Site Analytics

Cloudflare's system keeps statistics on each hit, and offers special insight into search engine crawlers and threats.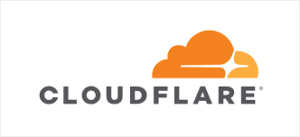 ***SSL certificates overview
Overview
Adding an SSL certificate to your domain allows it to be accessed over a secure connection using the HTTPS protocol. This encrypts the data transmitted between a visitor's web browser and your website, ensuring all data transmitted back and forth is safe and secure.
Why add an SSL certificate to my domain?
Avoiding browser warnings
These days, all sites should use an SSL certificate due to the fact that modern web browsers (such as Chrome) display an 'insecure' message if a certificate is not installed when visited.
Not Secure warning in Google Chrome
As time goes on, more and more browsers will require SSL certificates to view your site, so it's recommended that you at least add a free 'Let's Encrypt' certificate to your site.
automatically included for all customers.
eCommerce sites
Most often, SSL certificates are used with eCommerce websites that sell products/services over the Internet. The SSL certificate is needed to protect the privacy of a visitor's/customer's transmission of personal, confidential, financial, or billing (credit card) information when making a transaction on a web site. For these types of sites, only a paid Sectigo certificate is offered by Webs by Joe.